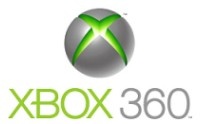 Game
, a well known retailer in the UK, is investigating claims that a store manager has put 8
Xbox 360
bundle packs on the world's biggest auction site,
eBay
.
"I have 8 units for sale, these were obtained from a store of which I am the manager, receipt will be supplied for your guarantee, just return to any branch of 'game'"
, said the auction details.
"I am open to reasonable offers to end the auction early." He describes the items as "brand new, factory sealed, Xbox 360 Premium Pack with three games".
Supplies of Xbox 360 are reportedly exhausted in the UK right now, forcing some gamers to turn to eBay to get theirs. Elsewhere, the consoles often go for around £600 or more. Some gamers are angered that when supplies are low, some manager of a retail store would put the consoles on eBay hoping to get more money for them than the retail price. Then again, it has not yet even been proven that this guy is a manager of a Game store.
Some are already saying the auction is a complete scam. However a spokeswoman for Game has said the company is going to investigate the matter. In the U.S., retailer
Best Buy
has apologized for some stores selling the console with some accessories for much higher than the advertised price on launch date.
Source:
The Register