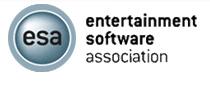 A federal judge has blocked two laws in the U.S. state of Illinois that would have made it illegal to supply (sell or rent) violent or sexually explicit video games to minors. The judge found that the laws violate free speech rights. This is the latest event in an ongoing battle over the content in some video games. Some claim that these games have a terrible effect on the behavior of minors but so far there has been no solid proof of that.
Video games are a $10 billion industry in the United States, rivaling box office of Hollywood movies. The laws would have went into effect on January 1st, and would have fined retailers for any violations. U.S. District Judge
Matthew Kennelly
issued a permanent injunction blocking the restrictions, commenting it would have a
"chilling effect"
on vide game creation and distribution.
He said no evidence was provided that violent games have a lasting effect on aggressive thoughts and behavior and that the definition of
"sexually explicit"
was too vague.
"The public itself has an interest in ensuring that the plaintiffs' First Amendment rights are protected to ensure the availability of various forms of expression, including video games, to the broader society,"
Kennelly said.
Illinois Gov.
Rod Blagojevich
has vowed to appeal the decision, saying,
"This battle is not over."
Source:
News.com