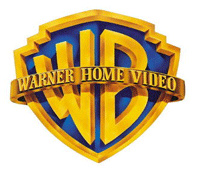 CinemaNow Japan
has announced a licensing agreement with
Warner Bros. International Television
to offer the studio's movies for download on a subscription and pay-per-view basis, marking the first time major Hollywood movie downloads will be
"legally"
available to Japan's 32 million broadband Internet users.
"This groundbreaking agreement is a great accomplishment for CinemaNow Japan and will deliver a first-of-its-kind service to the burgeoning Japanese market,"
said
Curt Marvis
, CEO of CinemaNow and chairman of CinemaNow Japan.
"It marks another major step forward in CinemaNow's mission to build a truly global distribution network that reaches localized markets."
The movies that will be added include new major movies
Constantine
and
Ocean's Twelve
and older movies like the original
Batman
movie. The titles will be available on CinemaNow Japan's subscription service, which allows its users to download movies on an unlimited basis and watch them whenever and wherever they want.
"Leveraging CinemaNow's unmatched operational experience, technical expertise, and growing content portfolio, CinemaNow Japan was able to quickly establish itself as a leading online video-on-demand service,"
said
Toshiyuki Tomii
, president of CinemaNow Japan.
"With the addition of Warner Bros. International Televisions content, CinemaNow Japan will offer its broadband users a high-quality, easy-to-use, on-demand entertainment experience that is unmatched in the marketplace."
CinemaNow Japan's monthly subscription service costs 1,480 Yen ($12). Users can also download and watch movies on a pay-per-view basis for 250 Yen ($2) as many times as they like over a 48 hour period. The agreement was negotiated on behalf of CinemaNow Japan by
Bruce Eisen
, president of CinemaNow.
Source:
TMCnet