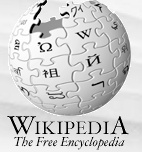 German publisher
Directmedia
is taking thousands of Wikipedia entries and images and putting them on
DVD
and making them available in print. The DVD is available as a free download, a 7.5GB
ISO
image (which of course you can burn directly to DVD, if you have a dual layer burner and DL media). An earlier DVD version released in spring had just 2.7GB in comparison. That version however, was found to contain over 100 copyrighted articles; when noticed, Directmedia replaced the DVD image.
This new version has 200,000 - 300,000 entires (all in German) and over 100,000 images. Only content from writers known to be reliable is included. The print version will be sold for €9.90 to cover expenses. Wikipedia publishes everything under a
GNU Free Documentation Licence
, the same licence used by developers of open-source software; the publisher cannot claim copyright.
Anyway, I thought some of our German users would be interested to know that. The DVD ISO is available
here
. To burn ISO images, I recommend
ImgBurn
(freeware). Get it
here
.
Sources:
The Register
Wikipedia