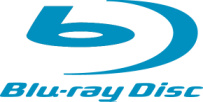 Sony Pictures Home Entertainment
has become the first major movie studio to give pricing details on
Blu-ray Disc
movie releases. The discs are expected to become available in stores in the United States around summer this year. Catalog
Blu-Ray
titles will wholesale for $17.99, mirroring the cost of DVDs when the format first hit stores 9 years ago in 1997. New release titles will wholesale for about $23.45, about a 15% - 20% increase compared to when DVDs were first released.
"The higher pricing structure for new releases is meant to accommodate the sell-through and rental markets"
said
Benjamin Feingold
, president of Sony Pictures Home Entertainment.
"The premium is for a way better format and to remind retailers that at the time we launched DVD, VHS was selling for $55 wholesale in the first window"
. He added that Sony will not suggest any prices for the initially released discs, saying the company believed in a free market.
"From the retail perspective, this is going to be a hot product, and retailers will no doubt determine their own margin structure,"
he said. The company also gave details on another selling point for Blu-ray; bundling multiple formats to accommodate consumer needs. This is like Sony's offering of DVD /
UMD
releases.
"With the launch of Blu-ray, we're going to try to introduce the managed-copy concept, where if you buy Blu-ray you'll be able to get additional versions (of the same title) to use in your home,"
Feingold said.
"Ultimately, we might even get to the point where we'll offer consumers the ability to have different versions of the same movie on different devices in the home -- that's something we're working on."
Feingold would not specify whether future Blu-ray bundling would be electronic or physical.
Source:
Reuters
Thanks to
bpitt
for
News Submision