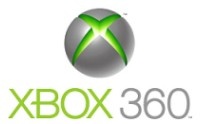 Next year
Microsoft
's
Xbox 360
console will switch to a 65nm Xenon CPU due to an agreement between Microsoft and
Chartered Semiconductor
in Singapore. This will provide a more powerful and less power hungry processor for the console. One of the biggest complaints about the console since it was launched is the heat it produces. Microsoft hopes that the change of processor will eradicate this problem in the coming years - also a CPU change might help it to compete with Sony's
PS3
.
"We look forward to working with Chartered on the production of such an important component of our Xbox 360 system,"
said
Larry Yang
, General Manager of Xbox console development at Microsoft in a prepared statement.
"We plan to continue with our strategy of dual sourcing from Chartered and IBM's fabs, which are operationally aligned and compatible, to give us the consistent product quality and flexibility we will need."
Source:
Techspot