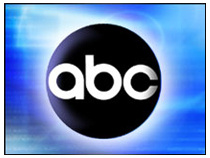 TV Network
ABC
is happy enough with the results of a test run for two months earlier this year to add more shows to its
streaming
video service when it relaunches in the fall. More shows will be available on a new broadband player, but the shows will be watchable for less time than during the test. During the test, four TV shows, Alias, Lost, and Commander in Chief could be streamed from ABC's site a day after their aired.
Since
Alias
and
Commander in Chief
were canceled, there will be some new shows added but ABC wouldn't give any details on which for now. When the service relaunches it will use a broadband player created by the
Disney Internet Group
. There will be some minor differences like slightly longer commercial inventory. Episodes will be available a day after they air for a period up to four weeks.
"Most people watch because they missed the episode, and that happens mostly within a discrete period of time,"
Albert Cheng, executive VP digital media for Disney-ABC Television Group said.
"Once you let it sit there, it doesn't get that much usage down the line."
During the test, ABC said more than 5.7 million requests for episodes were made and 16 million video streams were served. Each hour long episode consisted of four streams, each kicked off with a brief ad.
Lost
was named as the most popular show and Commander in Chief was named the least popular. One main success of the test was to attract a new audience. The average age of the video-streaming user was 29. Compare that with ABC's median age during the May sweep, which is traditionally in the mid-40s.
"We reached a really young audience, which was great,"
Cheng said.
NewsVine
founder and former Walt Disney Internet Group manager
Mike Davidson
applauded the test results.
"There are so many good things about this,"
he said.
"It's a good start. ... It's a huge, influential company taking the first steps."
Source:
Reuters