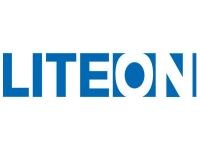 This past July,
Lite-on
had announced that it would release an internal Blu-Ray writer by August. It still has not shipped to stores, but they have serious guts by announcing their new external Blu-Ray writer dubbed the
LX-2B1U
.
Armed with the ability for single and dual layer writing capabilities on both BD-R and BD-RE media with blazing 2X speed, this little player should do it all. Additionally, it comes packed with the usual backwards compatability of DVD and CD responsibilities.
Lite-on hasn't released a price for either their internal which was supposed to be out by now or their new external that is said to be shipped "sometime around the beginning of 2007". Is it possible the going trend of over-priced next-gen hardware has them a bit embarassed? One can only speculate.
Source:
The Register