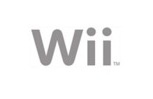 The official European launch of
Nintendo
's
Wii
console took place at the
HMV
store in Oxford Street, London. In the UK, within 12 hours of the launch, 50,000 units (or more than one unit per second) were sold.
"The demand has just been unprecedented,"
Nintendo UK boss
David Yarnton
said.
"We are delighted with the amazing response to Wii and that people of all ages and gaming experience are embracing the way that we are turning the industry on its head."
The console retails for an estimated €250 (approx. $332) and £179 (approx. $351) in the UK. In the United States, Nintendo sold 600,000 units in its first week and in Japan, 400,000 consoles changed owners the first day.
"We're well on track to ship four million consoles by the end of the year, and by the end of our financial year in March we'll be on track for six million."
Yarnton commented.
HMV's head of games,
Tim Ellis
, said demand for the console far exceeds the supply. He said the store had 1200 phone calls the previous day about the Wii with 75% of callers inquiring about purchasing a Wii console despite having failed to pre-order earlier.
"So we could have taken another thousand orders today. It's just bedlam, really,"
he said.
"We've got stock coming through till Christmas and more stock in the new year. Everything we said we'd ship to retail we've shipped, they've got all the hardware we said we'd ship, and we've got more coming through."
Yarnton commented.
Here are some pictures (click to enlarge).
Source:
GamesIndustry.biz