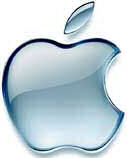 It is being reported that due to some software issues,
Apple
's new
iTV
device launch will have to wait for some weeks after the
Macworld Expo
. Apple CEO
Steve Jobs
is expected to have a lot to say about the new
streaming
media device, which the company hopes will push Apple further into your living room. Sources close to Apple say that the device is now expected to launch either in late January or early February so some operating system issues can be worked out.
Taking time to fine tune the Mac OS which will reportedly run the device is critical to providing a flawless user experience to owners. The device is also expected to ship under a different name. Apple has not said very much about the $299 device, keeping most of its features quiet in a typical Apple fashion.
Apple was clear though that it believes the device will finally bridge the gap between PCs and the consumer electronics devices in your living room. It will deliver wireless streaming content from computers running
iTunes
to display devices throughout the home and sports all the latest Input/Output connectors.
Specifically it features computer-centric Ethernet, USB and Wi-Fi along with component video and the advanced
HDMI
and optical audio standards.
Walt Disney
chief executive
Robert Iger
has had a personal preview of the device and revealed that it includes a small hard drive for limited local storage.
"It's wireless. It detects the presence of computers in your home,"
Iger told analysts at a Goldman Sachs conference.
"In a very simple way you designate the computer you want to feed it, and it wirelessly feeds whatever you've downloaded on iTunes, which includes videos, TV, music videos, movies or your entire iTunes music library, to your television set."
Other devices on the market that aim to dominate your living room include
Microsoft
's
Xbox 360
console which is used as a Windows Media Extender by Windows Media Center PCs.
Source:
Apple Insider