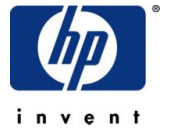 Early reports have hit the internet over at
Crave
showing that the
HP
lineup for this year's Consumer Electronics Show is devoid of any displays with the vaulted DLP configuration. Even after receiving awards for the technology, it seems HP has ditched the DLP route with a statement saying that what is currently on the shelves will be the last of the DLP units with HP technology.
Instead of focusing on DLP, HP has shifted gears and will promote, at this year's CES, their
MediaSmart
LCD displays. These displays feature things like
Windows Media Center Edition
installed on them and WiFi capabilities for streaming HD content from your PC.
If all that WiFi business isn't for you and you just want a plain old HDTV, they'll also be displaying two new 1080p displays sans MediaSmart, three 720p and two unspecified plasma displays.
Source:
Engadget