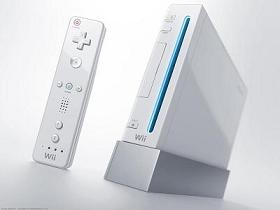 Nintendo
's new
Wii
console is reported to have beaten analyst predictions in the United States. Analyst
Lazard Capital
, had predicted the console to sell 1.2 million consoles in the U.S. in 2006. Sony is believed to have sold around 700,000
PS3
units in the U.S. in 2006 while the analysts predicts that sales figures for the
Xbox 360
in North America will have reached 4.5 million by December 30th.
"Our checks indicate that Nintendo's Wii console continues to sell well, while Sony's PS3 supplies improved somewhat towards the end of the holiday period,"
said
Colin Sebastian
of Lazard Capital. The firm also predicted that U.S. software sales will have increase by about 5% over the previous year,
"driven by incremental sales for next-generation software and ongoing solid PS2 and DS game sales."
Among the list of best selling titles offered by the analyst are Guitar Hero 2, WWE Smackdown Vs RAW 2007, Gears of War and Legend of Zelda: The Twilight Princess.
Source:
GamesIndustry.biz