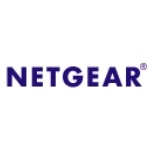 Netgear
has uncovered details regarding their latest home theater networking device, the
EVA8000
. Touted as a direct upgrade to last year's
EVA7000
. For those who may not remember the EVA7000, it was a device giving wireless capabilities to stream media from a PC to your home entertainment system. The EVA8000 improves in the way of 802.11n wireless technology (almost 10 times faster than the current 802.11g standard). In addition to improved wireless, the device adds an HDMI port for easy connection to your HDTV. There's also a quite curious feature that states built-in support for
YouTube
content.
Netgear will add support for many different audio and video formats and comes packed with just about any connector you could possibly hope for. SCART, S-video, component, composite, and SFDIF digital audio round out the available connection ports. The unit will support "Full HD" with support for 1080p content.
Interestingly, the unit will allow you to stream
iTUnes
DRM protected content from your
Windows
PC, but will not allow you to stream from a
Macintosh
.
Just like the earlier model, the unit has USB ports for compatibility with flash drives and mobile digital media players, such as
iPods
. Netgear also says the unit has a unique "follow the user" technology where if pause is pushed on one unit and play is pushed on another in the house, the content will resume from wherever the user is at the time.
The unit is scheduled for public consumption in the first quarter of 2007 with an average retail price of $349.
Source:
Register