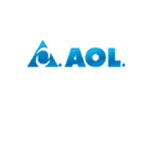 Just as the once illegal music sharing giant
Napster
was about to announce itself on the auction block,
AOL
swooped in to the rescue and signed Napster as their exclusive music subscription provider. The result of this have sent Napster's stock skyrocketing some 10.2%.
Plans for Napster is to replace the current AOL Music subscription service which sees some 350,000 paying subscribers. Additionally, since AOL purchased an online music service provided by
Circuit City
back in 2005, those customers will be rolled into the Napster envelope as well. Playlists, member stats and everything associated with the account will be converted in hopes to keep the transition as smooth as possible to the current subscribers.
Napster as it was once known isn't the same Napster as today. Having falling under the pressure of lawsuits for illegal file sharing, Napster closed its doors in 2001, only to be re-opened in 2003 by the new parent company,
Roxio
. Roxio kept the name Napster and began open trading on the market in 2005. Its possible that the nearest competitor with Napster,
Apple
's
iTunes
service may be the reason why Roxio was looking for purchasers, however now the partnership is expected to fuel new inspirations in the company.
Source:
Reuters