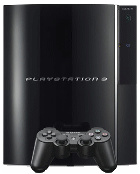 A report shown on Tuesday showed that more than half a group of surveyed stores in the United States had Sony's
PlayStation 3 (PS3)
console in stock.
"Our channel checks yesterday of 52 retail stores, from boutiques to big-box retailers, showed that 28 of the 52 stores had PS3 consoles in stock, while none had Wii consoles in stock,"
American Technology Research
analyst
Paul-Jon McNealy
said in the research note.
He noted that most of the stores had just 1 digit figures of stocks while only one had more than 60 units on offer. With supply shortages of the console lasting since its mid-November launch, many have interpreted the available stocks as being a sign of slowing demand for the console.
However,
Sony
spokesman
Dave Karraker
dismissed this belief by claiming that the company is airlifting more than 100,000 units to North America weekly.
"It isn't because demand has weakened, it is because we have kept the supply pipeline moving,"
he said.
Source:
Reuters