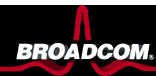 A jury has found that
Broadcom Corp.
did not infringe on two video compression-related patents held by rival semiconductor maker
Qualcomm Inc.
The battle between these two companies is vicious and Qualcomm has many more enemies than just Broadcom. This 9 day trial included testimony from both chairmen, Broadcom's
Henry Samueli
and Qualcomm's
Irwin Jacobs
.
Qualcomm's general counsel,
Lou Lipin
, said that the company is very disappointed with the jury's decision but has not yet decided whether to appeal the case. Broadcom and the world's largest mobile handset maker
Nokia Corp.
, are part of a group of wireless equipment makers who believe that Qualcomm's charges of royalties for rights to its patented inventions are excessive.
"We are obviously very pleased and very grateful for this jury's diligence in working to arrive at the truth, even when presented with some very complex and intricate engineering testimony,"
said
David Dull
, Broadcom's general counsel. Qualcomm and Broadcom really have en extensive legal battle running.
Qualcomm accuses Broadcom of violating two video
compression
patents and has filed lawsuits that accuse Broadcom of infringing on a combined 10 patents and
"misappropriating trade secrets"
. Broadcom has filed lawsuits against Qualcomm for violating a total of 16 patents and is one of a group of six companies that have asked the European Commission to investigate Qualcomm's business practices.
Source:
Law.com