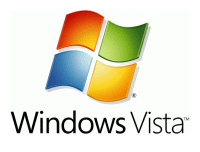 If you are an
iPod
owner and plan to upgrade to
Microsoft
's latest operating system,
Windows Vista
,
Apple Computer Inc.
suggests you think otherwise due to some issues the
iTunes
software has with the new OS. Several report shave been coming in from users that mainly deal with problems playing purchased music, purchased TV shows, synchronizing address book contacts and slow response times.
Occasionally also, there has been reported corruption of connected iPods. Of course, not everybody has these problems, but Apple did warn users to wait until the company published a patch before upgrading to the new OS.
"Although iTunes 7.0.2 may work with Windows Vista on many typical PCs, Apple is aware of some known compatibility issues and recommends that iTunes customers wait to upgrade to Windows Vista until after the next release of iTunes, which will be available in the next few weeks."
said Apple spokesman Derick Mains at the time.
If you are planning to upgrade to Vista, then download the
iTunes Repair Tool for Vista 1.0
from Apple.
Source:
Engadget