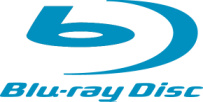 We reported a few days ago that figures from
Nielsen VideoScan
showed that
Blu-Ray
began to close its gap on
HD DVD
in January, outselling the format by a ratio of up to 3 to 1.
Sony
has been quick to use these figures along with its own research to declare the Blu-ray is winning the format war over HD DVD. As you might have guessed, Sony research also includes the
PlayStation 3 (PS3)
.
Sony took an online survey that 100,000 PS3 owners took part in. The company claims that 90% of respondents had watched a Blu-ray movie with their PS3 already, and 80% planned to buy more Blu-ray releases. The Blu-ray camp has not been shy about admitting that PS3 plays a major role (if not the biggest) in Blu-ray's possible success over HD DVD.
The next-generation DVD format war has been so intertwined with the console war that experts believe they will decide the outcome of each other. The PS3 has an internal Blu-ray drive and
Microsoft
released an external HD DVD drive for the
Xbox 360
, selling 92,000 units before the end of 2006.
The PS3 will boost up the number of Blu-ray players in homes, but each Xbox 360 add-on drive sold has
"definitely"
been bought to play HD DVD movies - you get a Blu-ray player with a PS3 whether you are interested or not. Those on the HD DVD side will tell you that Sony's survey is just a
"survey"
and nothing solid or official and that VideoScan's ratings can be explained by the lack of new HD DVD titles.
However, those on the Blu-ray side can rest assured that the console will continue to sell, eventually leaving millions of homes with functional Blu-ray players and no add-ons necessary.
Source:
GamesIndustry.biz