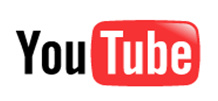 A vicious and deadly drug gang war in Mexico has found its web presence in
Google Inc.
's
YouTube
video sharing service. Rivals are using the site to taunt one another and post extreme videos which include footage of murders. Among the videos posted is one of a man being shot in the head, and has gained 280,000 views.
YouTube has made it clear in the past that it does not tolerate footage of sick or illegal acts. A YouTube spokesperson said however, that for the site to be kept clean, users have to flag the material as inappropriate to alert the company.
The drug war in question is between the
Gulf Cartel
from northeastern Mexico and
Sinaloa
-based traffickers. On some of the posted videos, users comment in Spanish about
Joaquin "El Chapo" Guzman
, head of the Sinaloa-based gang, and rival
Osiel Cardenas
, the Gulf Cartel's leader. One comment offers about $4,500 to anyone who has killed a member of
The Zetas
if they show proof
"via photo, video or presenting the body."
"The messages give the impression that members of organized crime are participating,"
Jose Luis Manjarrez
, a spokesman for Mexico's attorney general's office, said.
"We can't rule out, but neither can we be totally sure, that this is being used as a form of communication by organized crime."
He said that the Mexican police are currently monitoring the pages.
Source:
Reuters