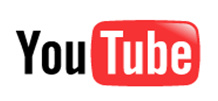 Google Inc.
's
YouTube
service is hitting more bad luck on the road to becoming more legitimate. After losing a deal with
Viacom
and being ordered to remove thousands of illegally uploaded videos, talks with
CBS
has fallen apart. The negotiations have reportedly collapsed, even though Google and CBS were reportedly close to reaching a deal that would put CBS TV shows on YouTube.com.
The
Wall Street Journal
reported that the deals were for several years and included deals to market CBS radio advertisements to Google advertisers. The negotiations reportedly failed to reach an agreement on how long the deals should last. Now both companies have decided to focus on smaller deals.
YouTube is currently in talks with more content providers, with reports of talks with the
BBC
already in progress. It helps with YouTube's image from content providers' perspective, many of which have already clashed with the site over unauthorized videos that users uploaded.
Source:
Pocket-Lint.co.uk