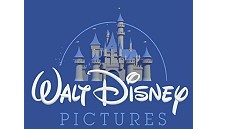 Disney
is set to test digital distribution of video games by offering a range of casual games for PCs. The company has teamed up with copy protection firm
Macrovision
to offer titles based on Pirates of the Caribbean, The Little Mermaid, The Lion King and Aladdin.
"Disney Game Downloads is a good example of our continued success in leveraging new technologies to deliver unique entertainment experiences,"
said
Myles MacBean
, vice president of technology for
The Walt Disney Internet Group
.
The system will allow users to download trial versions of games for testing before purchasing, and will also enable the customer to share the trial version of the game an unlimited amount of times.
"Digital distribution is a key focus for Macrovision and we enjoy working with our customers when they enter the online distribution market, seek to reach greater audiences, and move into new and different digital distribution areas,"
said
Fred Amoroso
, CEO of Macrovision.
Source:
GamesIndustry.biz