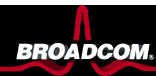 Broadcom Corporation
has shown off a new dual-channel
AVC
/
MPEG-4
/
VC- 1
/
MPEG-2
video decoder system-on-a-chip (SoC) designed in a 65 nanometer process. The new high-performance video decoder SoC is being demonstrated at this week's
CableLabs Winter Conference
, and provides leading-edge functionality and performance when compared to existing set-top box (STB) solutions currently available.
"Our new 65 nanometer solution provides our customers with the industry's most advanced, highest performance, and most integrated solution for dual advanced video decoder media center set-top boxes,"
said
John H. Gleiter
, Senior Director of Marketing for Broadcom's Set-top Box line of business.
"Customers will enjoy state-of-the-art performance, video quality, security, and system cost savings improvements provide by this new advanced 65 nanometer chip."
Announced today is the 65 nanometer Broadcom
BCM7400B
dual-channel video decoder solution. The BCM7400B video decoder enables set-top box manufacturers to develop extremely high performance media centers, integrating the most advanced hardware features and functionality to securely
decode
, store and share multiple types of media including
HDTV
, video-on-demand, Internet, and digital music content.
The BCM7400B also includes special hardware to properly support Broadband Home Media Distribution over external MoCA (Multimedia Over Coax Alliance) and 802.11n Wi-Fi® interfaces in support of new, higher revenue-generating multi-room DVR services.
Source:
Press Release