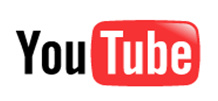 Turkish Internet users are now greeted with a message when they try to access
Google Inc.
's video sharing site informing them that its access has been blocked in the country. A court order was issued to telecommunications companies in the country after videos appeared on the site that reportedly insulted former Turkish leader
Mustafa Kemal Ataturk
.
Turkish media reported that a
"virtual war"
between Greek and Turkish users of the site followed the videos, with more insulting video responses posted by both sides. The clip that started the whole fuss referred to Ataturk and Turks as homosexuals. Insulting Ataturk, the founding father of modern Turkey, or
"Turkishness"
is an offense which can result in a prison sentence.
Turkish users who try to access YouTube currently see this message...
"Access to www.youtube.com site has been suspended in accordance with decision no: 2007/384 dated 06.03.2007 of Istanbul First Criminal Peace Court".
Paul Doany
, the head of Turk Telecom, said access to the site was blocked as soon as the court order came through.
"We are not in the position of saying that what YouTube did was an insult, that it was right or wrong,"
Mr Doany told Anatolia news agency.
"A court decision was proposed to us, and we are doing what that court decision says."
Of course, YouTube did not do anything wrong since it a user driven site. In fact, after several complaints, YouTube removed the offending videos. Turkey, which hopes to join the European Union, has been pressured to ease up
Article 301
by the EU as it makes
"insults to Turkish culture"
an offense. The European Union's stance is that the law places severe restrictions on free speech in Turkey.
And in the spirit of free speech, Turkish users should be advised that using public proxy's (or private services if you are willing to pay) or even
TOR
may help to get around the block, although speed of video loading will be affected.
Source:
BBC News