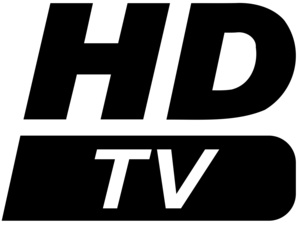 Not content that the US is suited for the inevitable digital television cut-over in 2009, the
National Telecommunications and Information Administration (NTIA)
has stated that they are set to give US housholds 2 coupons amounting to $40 each, good for purchase towards set-top boxes that will convert digital signal to analog. Their hopes are to keep consumers happy who have yet to make the switch to a television capable of receiving digital signals.
February 19, 2009 is the scheduled date in which the US will stop broadcasting anything analog and switch to a completely digital signal. It is estimated that there are some 73 million televisions in America, however they further estimate that a wide 15% of those still receive their transmissions via analog antenna. The NTIA is prepared to ship approximately 33,750 coupons in hopes of appeasing the followers of the great rabbit ears.
"
The transition from analog to digital television is a historic change and brings with it considerable benefits for the American consumer,
" Secretary of Commerce
Carlos Gutierrez
said. "
The coupon program is designed to help ease the transition to digital TV. Not only will the transition help expand consumer choices, but more importantly, the digital transition will enable more efficient use of the nation's airwaves, providing new advanced wireless services and increased public safety services for all Americans.
"
Officials hope that by the time of the cutover, enough consumers will decide to buy a television natively capable of receiving digital signals, thus easing the need for these set top boxes, and in effect, the coupons to buy them. Personally, I feel if they want to ease the cutover, they should give higher valued coupons towards purchase of a digital television to underpriviledged households, but I digress.
Members of Congress aren't sure if the cutover is the wisest of ideas. When the 2009 date was set in stone, Democrats opposed efforts to give more funding towards the project, in favor of more tax cuts. Now growing concern in the administration is whether or not the $1.5billion set aside for the switch is enough to cover all of the potential consumers affected. House Commerce Committee chairman Rep. John Dingell, D-Mich. said, "
If the administration believes additional funds are needed to prevent consumers' television sets from going dark, then it should ask the Congress for such funding.
"
Under the NTIA, every household in America should be covered by this plan until just about $1billion is spent. If that number is reached, they have allocated $500,000 additional dollars to help the project.
Source:
Reuters