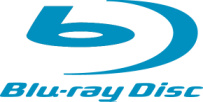 The
Blu-ray Disc Association (BDA)
has made a bold claim at
CeBIT
this year. The consortium behind the
Blu-ray Disc
format, expect the 25GB-per-layer optical medium to actually replace the current
DVD
technology within three years.
"Within three years it will just be Blu-ray,"
Frank Simonis
, the Blu-ray Disc Association European chairman said at
CeBIT
, the world's biggest technology trade show.
Having already declared its own victory over its rival, HD DVD, Blu-ray has gone on to outsell HD DVD in the United States where the
PlayStation 3 (PS3)
console is available. This has led to speculation of further price cuts from the HD DVD camp, in an effort to curb the initial buzz that Blu-ray receives from PS3 owners who are completely new to HD.
However, replacing HD DVD fast could be possible if Blu-ray sorts out its prices and keeps the PS3 console selling strong, but even three whole years is a very short time to hope to replace DVD. DVD is a huge success story in the industry as a medium to sell movies (DVD-Video) and to sell games (PS2, Xbox, PC) and software (DVD-ROM). It has also become a major success for consumers who use the format for data storage, for home movies, in DVD recorders etc.
A double-layer DVD holds about 8.5GB of data and with price cuts for DVD-R/+R DL discs and the emergence of cheaper hardware to record even HD broadcasts to the media,
BOC
expects double layer disc sales to double this year alone. Of course, blue laser discs will replace red laser-based media eventually, that is the direction the industry is going, but within three years is not that likely.
Source:
Reuters
AfterDawn's Agent_007 is at CeBIT this year and will maintain a blog and keep pictures and videos uploaded to the site at:
http://www.afterdawn.com/cebit07/