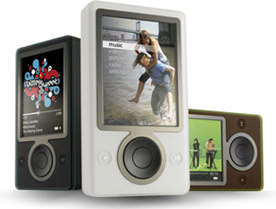 Last month,
Microsoft
announced that
Zune
owners will be able to download a software update to fix several bugs with the device in mid-March, but the patch release has been delayed. For some Zune users, this update is vital, as it fixes a bug that makes music tracks skip during playback. These are songs downloaded from Microsoft's Zune marketplace.
Marketing director
Jason Reindorp
didn't give any new time-frame but assured that the patch is
"very close to being ready."
"The original date was an estimate based on how long we thought it would take to finish development work and put the update through normal testing processes,"
Reindorp said.
"As with any project like this, things can sometimes take a little less time or a little more time."
The last Zune update was issued in December, adding support for the
Windows Vista
operating system.
Source:
News.com