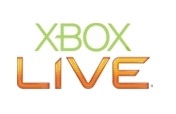 Microsoft Corp.
has added more popular video content to its
Xbox Live Video Marketplace
through deals stuck with Paramount Pictures, Warner Bros, A&E Network, ADV Films, National Geographic and TotalVid.com in the US. The deal means that films such as Braveheart, Team America: World Police, World Trade Center and South Park: Bigger, Longer & Uncut will be available for download in HD.
Microsoft recently revealed double-digits growth for Xbox Live downloads, with a 400% increase since the company started offering movies and TV show content for download in HD. The
Xbox 360
is an ideal device for video downloads, as it is connected to a TV already, removing the need for any further equipment to bridge the gap between Internet video downloads and the TV.
Source:
Pocket-Lint.co.uk