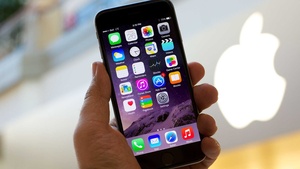 Reports are circulating that
Apple Computer Inc.
is currently looking for one European network to get exclusivity over the
iPhone
, and industry insiders are saying that the most likely candidate at this stage is
Vodafone
. Apple needs to make a decision on a network some before the end of the year, as the iPhone is set to make its European debut around then.
Cingular Wireless
, the mobile unit of
AT&T
, announced just days ago that at least one million people have shown interest in the iPhone through a website setup for consumers to register their interest in the device. The iPhone version that contains 4GB of flash memory will cost $499, while the 8GB version will cost $599.
Apple has said that it could possibly sell 10 million iPhones. The company has run in to some disputes since the gadget's MacWorld debut, including one with
Cisco Systems
over the use of the
"iPhone"
trademark, used by Cisco subsidiary
Linksys
. Apple and Cisco came to an agreement allowing each to use the trademark.
Source:
About Electronics