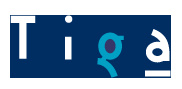 According to a
Financial Times
report, the number of gaming companies located in the United Kingdom has drastically fallen over the past six years. Last month,
SCi Entertainment
announced it would open a studio in Montreal, Canada, which would begin developing four games for next-generation systems. The move followed many other studios who have decided to move some interests away from the UK.
Tiga
, the UK trade association for game developers, conducted a study which showed that in 2001, there was 400 independent game studios, but now there is only about 150. Australia and Canada have been successful at attracting developers by offering incentives for companies relocating to the regions. The state of Victoria in Australia offers A$375,000 over two years to locally based game developers.
In Canada, grants and tax breaks are offered to the companies. Many of the UK businesses have simply just closed too, while others have been acquired by bigger corporations.
Source:
GameSpot