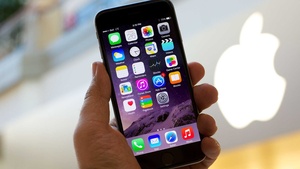 The speculation about what carrier will provide
Apple Inc.
's
iPhone
in the European territory is ongoing. According to rumors circulating the industry now,
Vodafone
may in fact be second place to
T-Mobile
to offer Apple's first mobile phone to the European market. Previously, Vodafone had been thought of as the front runner by most until unnamed sources claimed T-Mobile, owned by
Deutsche Telekom
, is at the top of Apple's shortlist.
How much sense does it actually make to choose just one carrier for the European market though?
Gartner research
director,
Martin Gutberlet
, believes that Apple could be making a big mistake by looking for one partner for the iPhone.
"It would be in Apple's best interests to get more than one operator to distribute the phone,"
he said, adding that Apple may realize its mistake soon after and rush to find more distributors.
As an example of how this is a problem for the European market, T-Mobile, the alleged front runner, doesn't have a prominent presence in Italy, Spain, or France. The consumer interest for the iPhone in the U.S. is growing rapidly, with
AT&T
claiming to have received requests for iPhone information from 1 million consumers.
Source:
Tech Digest