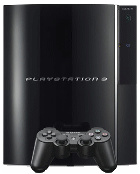 Sony Corp.
reported widening losses for Q4 today blaming both the costs associated with the launches of the
PlayStation 3 (PS3)
console and reduced sales of the previous generation's king,
PlayStation 2 (PS2)
. The consumer electronics giant reported operating losses of 113.4 billion yen (€695 million) compared with a loss of 51.9 billion yen (€318 million) in the same quarter of the previous year.
The operating profit for the financial year ending March 31st was 71.75 billion yen (€440 million) while revenue was up about 10% to 8.3 trillion yen (€51 billion). The company predicts operating profits of 440 billion yen (€2.7 billion) for the coming year. The company will work on reducing the production costs of the PlayStation 3 (PS3) console and also produce cheaper LCD displays.
Source:
The Register