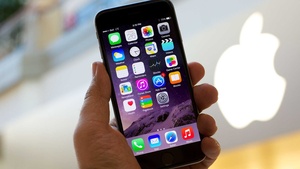 After tech-gadget site
Engadget
reported that
Apple
is facing more delays, this time with the
iPhone
and
Leopard
, the next version of
Mac OS X
, Apple stock immediately fell 2.2%. Engadget posted its story at 11:49am ET on Wednesday morning. It read,
"This one doesn't bode well for Mac fans and the iPhone-hopeful: we have it on authority that as of today, the iPhone launch is being pushed back from June to... October (!), and Leopard is again seeing a delay, this time being pushed all the way back to January."
Shorty after the item was published, Engadget updated the article to say that it had heard back from Apple PR that there was no delay. The source of the inaccurate report was an internal memo that was sent to Engadget saying that the company issued a press release with the news that the iPhone was now scheduled for October, and Leopard was delayed until January.
After about an hour and a half, Apple itself issued an email update saying the first mail was a fake and that the delivery schedule for the iPhone and Leopard had not changed. Engadget then updated its article, with the headline,
"False alarm: iPhone delayed until October, Leopard delayed again until January."
There are some unhappy shareholders out there now after Apple's stock was still down slightly in afternoon trading.
Engadget said that the e-mail was forwarded by
"a trustworthy source,"
and was definitely from Apple's internal e-mail system.
Source:
News.com