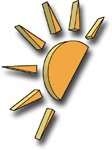 Among the daily software updates today to
AfterDawn.com
and
Filepedia.com
servers were the popular items,
FFDShow
,
Azureus
and
"Torrent
. FFDShow has long been in our top 5 downloads, standing at about 4,734,881 downloads at time of writing. "Torrent is a popular
BitTorrent
client and has been downloaded 83,145 times from AfterDawn. Another BitTorrent client, Azureus, has been more popular overall with 270,875 downloads.