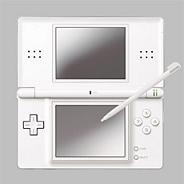 New
NPD
figures show that
Nintendo
has once again performed exceptionally well in both hardware and software sales during the month of April. The Nintendo
DS
handheld outsold all other gaming hardware, moving an impressive 471,000 units while the
Wii
console followed with 360,000 units.
Sony
's
PlayStation 2 (PS2)
console was ahead of
Microsoft
's
Xbox 360
with 194,000 units and 174,000 units sold respectively.
Sony's
PlayStation Potable (PSP)
also had a good month, moving 183,000 units. Sony's
PlayStation 3 (PS3)
console slipped to 82,000 units, outsold by the aging
Game Boy Advance (GBA)
by just 2,000 units.
GameCube
managed to scrape up 13,000 unit sales in the month. Nintendo also performed very well with software sales, scoring the top four best-selling games for April.
Pokemon Diamond and Pokemon Pearl for the DS sold 1.045 million and 712,000 units respectively. Super Paper Mario followed with 352,000 sales and then Wii Play recorded 249,000 sales during the month. Guitar Hero II sold 197,000 units for the Xbox 360, platform and also 142,000 units for the PS2 platform. Other notable figures were God of War II for PS2 selling 101,000 copies SpiderMan 3 selling 117,000 copies for Xbox 360 platform and 105,000 for PS2.
Source:
GamesIndustry.biz