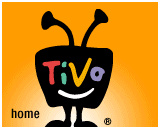 TiVo
has learned how to ensure its widespread adoption continues by once again bringing out its mail-in rebate program, this time for
Series 3
high definition TiVo box. Customers who go out and purchase a TiVo series 3 box will be entitled to a $200 mail-in rebate. The price of the Series 3 TiVo box has stayed at $800 MSRP, meaning the new offer brings the final retail price to about $600 overall.
Some retailers have already pushed the price down to $600, meaning it is possible, if you look around, to push it down to a $400 price overall. The Series 3 still has its initial $800 price tag, but TiVo did announce earlier this year that it plans to drop that price by a couple of hundred dollars by the end of 2007.
The new rebate program is set to kick off on May 27th and is valid for purchases that are made through June 16th.
Source:
TG Daily