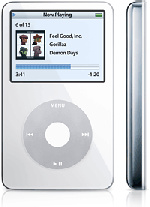 According to a report by the
TimeOnline
, British Members of Parliament are using their taxpayer-funded expense accounts to buy plasma televisions and
iPods
amongst other things, according to unnamed insiders. The report alleges that Finance administrators have approved such items despite widespread public concern about abuses of the parliamentary expenses system.
It also alleges that MPs have re-mortgaged their homes to get thousands of pounds, and are using their allowances to cover the repayments.
"There has been a successful claim for a very expensive, large plasma television and for a fish tank. After discussion among officials in the fees office, both were waved through,"
the report cites an insider as saying.
"Also, in the run-up to Christmas last year, a lot of MPs suddenly started claiming for iPods. The system really is outrageous."
The row over the £87m annual expenses bill erupted last month when MPs backed new legislation to exclude themselves from the Freedom of Information Act.
"It is public money and it should be accounted for. I don't believe MPs ought to be exempt under freedom of information and I thought the vote was a shameful day. This is precisely the sort of thing that gives MPs a bad name,"
Mark Hunter
, a Liberal Democrat MP opposed to the new legislation, said.
An MP can spend up to £21,634 on the cost of maintaining a second home in London or his/her constituency. A further £20,000 a year is available for paying the costs involved in running an office. The items that the insiders alleged to have been bought by MPs, were apparently paid for with one of these allowances.
Source:
TimesOnline