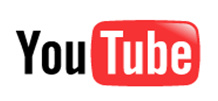 Google Inc.
's
YouTube
service has gotten its first content agreement with an independent TV station. The company announced a partnership yesterday with
Hearst-Argyle Television
, which will bring local TV programming from five markets — Boston, Manchester, Sacramento, Pittsburgh, and Baltimore - to dedicated YouTube channels.
"We have invested significant resources in our growing digital media efforts,"
Terry Mackin
, executive VP of Heart-Argyle Television said.
He added:
"With Google and YouTube, we can now better engage users and advertisers with our award-winning local video content and with new user-generated content while further broadening our reach beyond the boundaries of our media markets."
The content currently available is mostly news clips, but it will expand to weather,
"entertainment videos,"
local high school sports, other local TV shows, and local amateur entertainment.
YouTube also recently announced a deal with
EMI
that will bring music videos to the service and a strategic deal with
NBC/Universal
to get exclusive clips and content from NBC TV shows.
Apple Inc.
also recently announced that YouTube videos will be accessible through the
Apple TV
device.
Source:
Ars Technica