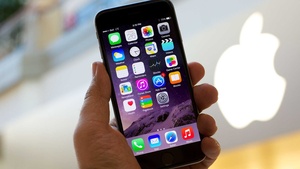 After months of speculation ever since the
iPhone
was first introduced earlier this year,
Apple Inc.
has confirmed that there will be support for some third-party applications. However, developers will be able to create applications using the full
Safari
engine instead of writing code that works directly with the handset.
The announcement was made by Apple CEO
Steve Jobs
at this year's
Apple Worldwide Developers Conference (WWDC)
in San Francisco. This move means that Apple is able to keep its iPhone interface secure. Developers will be able to use standard Web 2.0 + AJAX coding to create applications that will be able to be integrated with the iPhone services.
Apple also said that no software development kit (SDK) will be necessary, developers will only need to understand web standards. The company also revealed that there is no secret 12th application as has been speculated.
"Third party apps can be live from day one"
, Jobs said.
"This is how Google do it, how Saleforce do it and it means that the phone will stay secure."
The
iPhone
is due out in the U.S. on June 29th.
Source:
Pocket-Lint.co.uk
See the iPhone in our hardware section:
http://www.afterdawn.com/hardware/product_details.cfm/1329/apple_iphone