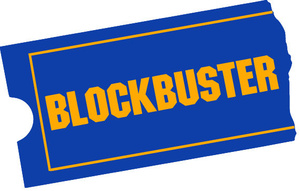 In another move to further its rapid subscriber growth,
Blockbuster
has made some price changes to its onlien movie rental system. In its fierce competition with the dominant player in the market,
Netflix
, Blockbuster has dealt a few noticeable blows. It's
"Total Access"
program is an example of how the company is using its large physical store presence to boost its online offerings.
A new Blockbuster plan will let customers place online orders to rent 3 movies at a time for a $16.99 fee, $1 cheaper than the Total Access plan. The only difference is customers on the cheaper plan, dubbed
"Blockbuster by mail"
, will not receive a free rental when hey return DVDs to a store instead of mailing them back.
Through the Blockbuster by Mail plan, they will get a coupon for one free rental per month though. The company also said it would offer more limited plans for as low as $4.99. Its rival Netflix charges $17.99 for a three-out at one time plan and a $4.99 plan for up to two rentals per month.
Netflix recently began a
streaming
service also to give customers more options and make it a more attractive venue for new customers than Blockbuster. Blockbuster has done some damage recently though, beginning 2007 with 2 million subscribers, which jumped to 2.8 million by the end of March. The 800,000 extra subscribers is almost double what Netflix received (487,000) in the first quarter.
Netflix had 6.8 million subscribers at the end of March and it expects to have 7.3 million to 7.8 million subscribers at the end of the year.
Source:
Yahoo (AP)