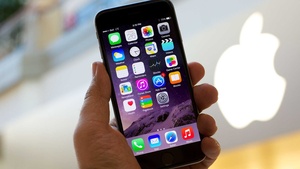 Apple
's
iPhone
is reported to have sold more than 500,000 units since its launch. Most owners who waited patiently to pick up the gadget rushed home to check our its features, but some decided to dissect the phone instead and see what makes it tick. In cases, some users have broken their iPhones beyond repair just to find out who supplied the internal components for the latest Apple gadget, which has been surrounded buy strict secrecy since it was unveiled.
Intel Corp.
,
Broadcom Corp.
,
Texas Instruments Inc.
and
Infineon Technologies AG
were among the entities shown to supply components for the iPhone. Most of the suppliers revealed saw their stock values rise as a result, but most seem to be ignoring questions from the media about their business relationships with Apple.
Samsung Electronics Co.
is producing the main microprocessor used to run the phone's operating system and various applications along with NAND flash for storage. Intel is supplying NOR flash memory also, according to various research firms. Broadcom is providing a chip which seems to manage the touch-screen display.
A power management chip is supplied by Texas Instruments and Infineon Technologies makes parts that handle cellular communications for the iPhone. Woburn, Mass.-based
Skyworks Solutions Inc.
was revealed as the supplier of a power amplifier used in the iPhone and English company,
Cambridge Silicon Radio Ltd.
is responsible for making chips to provide Bluetooth connectivity.
Several issues including Activation problems emerged shortly after the launch but overall it was a successful launch for the iPhone, which sells at up to $600.
Source:
Yahoo (AP)