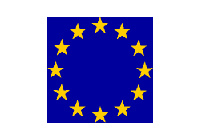 A video clip on the
European Commission
's
YouTube
channel,
EUTube
, has stirred controversy due to its perceived sexual nature. The clip, which has had over 1 million views, features semi-nudity in sex scenes from European movies and so has gotten considerable criticism from European Union lawmakers.
"Cheap, tawdry and tacky,"
said
Godfrey Bloom
of Britain's
U.K. Independence Party
, who described the clip as
"soft porn"
and a waste of taxpayers' money.
The clip shows 18 couples (some homosexual) having sex in all sorts of settings. EU lawmaker
Maciej Giertych
of Poland, from the conservative League of Polish Families said that the Commission is using
"immoral methods"
of promotion. Commission spokesman
Martin Selmayr
, said that the clip, which is made up of scenes from movies including
"Amelie"
and
"Bad Education"
, highlighted Europe's tradition of rich cinema.
Selmayr said that he has not received any complaints about the video.
Sources:
Yahoo (AP)
YouTube ("Film Lovers Will Love This!" clip by EUTube)