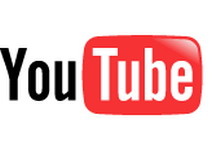 It seems that ever since
Google
acquired
YouTube
there has been nothing but lawsuit after lawsuit. Well, in a recent class action lawsuit opened up against the Internet giant, a lone journalist has joined the ranks of several prominent organizations in an attempt to stop Google and YouTube from broadcasting and encouraging users to have access to copyrighted material.
Bob Tur, a journalist who had originally opened up a copyright lawsuit against YouTube decided to join forces with England's
Premier Soccer League
. In his decision to drop the individual suit against YouTube he stated, "
I carried the ball against YouTube for a year now. After careful analysis and consideration, I have concluded that the (Premier League) class action is the most effective way for independent copyright holders to secure the judicial remedies that I am seeking.
"
The law firms handling this class action suit has also recently announced a couple of key players to enter the foray. Most notably the
National Music Publishers Association
which is the largest music publishing association in the United States, the UK's
Rugby Football League
as well as the
Finnish Football Association
.
Google still sticks by its guns in saying that once copyrighted material is identified, it is promptly removed from its service. Of course this is only identified if the copyright owner contacts Google and YouTube to name which material is proprietary. Once they've gone through a formal process, the material is then removed.
Source:
CNet