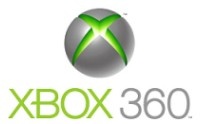 Looks like
Microsoft
is taking another step towards appeasing its faithful clientbase who have been stricken with defective and overheated
Xbox 360
s by making the process for replacement a bit easier. This weekend, Microsoft launched a new website that seems to replace the standard
service.xbox.com
in which, unfortunately, so many users have become accustomed to using.
According to Microsoft's Gamerscore Blog, customers can register an Xbox 360, begin a repair process for a defective unit and track the status of the repair online. Microsoft is also announcing that its offering customers who sign up for this service a whopping $5 credit for out of warranty repairs.

Xbox 360 owners in places outside the US will have to wait for something similar to come to them as it is only available to American customers and you must have a Windows Live ID to sign in to the website.

This new website is just yet another step for Microsoft to make their customer service approach towards their mistake a bit easier for the consumer. Within the past year, Microsoft extended the standard console warranty by a year, expanded the services in which the warranty covers and extended warranty coverage as a whole to three years. This is all in response to the infamous Red Ring of Death that has plagued many happy or unhappy Xbox 360 owners.