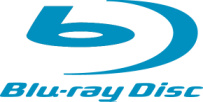 The
Blu-ray Disc Association
has made several announcements at the
IFA
consumer electronics show in Berlin this year. On the device front,
Acer
has become a contributing member of the
Blu-ray
Disc Association (BDA), joining with
Dell
,
Hewlett-Packard
and
Levono
.
Huala
, a major Chinese consumer electronics manufacturer has also agreed to become a contributing member.
Huala will also team up with the
China Film Group
to establish a Blu-ray Disc
authoring
center in China. The Bluy-ray group also announced a flood of new Blu-ray releases in Belrin at a news conference yesterday. Some of the notable movies form the announcements are Spiderman from
Sony Pictures Home Entertainment
, 300 from
Warner Home Video
and a special edition of
Disney
's Sleeping Beauty.
"We've been involved with Blu-ray Disc from the very beginning,"
said
Stephen Foulser
, vice president of marketing and business development for Disney in the EMEA regions.
"We will be launching 30 new titles in the format."
There are currently more than 300 Blu-ray titles available, but supporting studios hope to double that figure before the end of 2007.
Danny Kay
, executive vice president of research and development at 20th Century Fox, declined to comment fully on the recent decision by
Paramount Pictures
and
DreamWorks Animation
to put exclusive support behind rival
HD DVD
, but did say that both studios had access to the same market data as Fox and the other studios.
Source:
Yahoo (Infoworld)