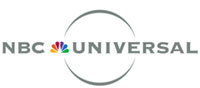 NBC Universal
recently announced that it would be removing its content from
Apple Inc.
's
iTunes
download store in December after failing to reach an agreement about
DRM
and variable pricing. Afterwards,
Apple
put out a press release in which it stated that NBC was asking for double the wholesale price, which would in turn make NBC's videos about $4.99 each for iTunes customers. Apple also decided that the content will be removed this month and not in December.
However,
Cory Shields
, EVP Communications of NBC Universal, has contradicted Apple's press release in a statement.
"We never asked to double the wholesale price for our TV shows. In fact, our negotiations were centered on our request for flexibility in wholesale pricing, including the ability to package shows together in ways that could make our content even more attractive for consumers,"
he said.
He also stated that NBC will in fact keep its shows on iTunes until December, which is odd since it appears NBC is making Apple's decision. Of course, NBC may have some protection against being dropped from the store before it wants to under contract. Shields also took a shot at Apple's infamous
"iTunes-iPod"
tie, linking it with Apple's pricing strategy.
"It is clear that Apple's retail pricing strategy for its iTunes service is designed to drive sales of Apple devices, at the expense of those who create the content that make these devices worth buying,"
he said. Apple has indicated in the past that its
"one price fits them all"
strategy is to aid the evolution of the young market and make the transition to this form of buying more attractive to consumers.
Source:
Ars Technica