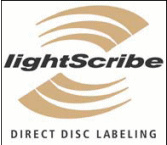 LightScribe Direct Disc Labeling
has announced enhancements that reduce graininess and improve fine detail reproduction for LightScribe's
DVD
/
CD
labeling. The results are instantly visible on photos, graphics and text on
Lightscribe
CDs and DVDs. The enhanced image quality is available immediately through a free upgrade of the LightScribe system software and requires no additional changes to customers' systems or new hardware and media.
LightScribe customers will experience the image quality improvement when they update to the latest version of the LightScribe system software, available for download on
www.lightscribe.com
.
"Enhancing image quality demonstrates LightScribe's ongoing commitment to improving the customer experience,"
said
Kent Henscheid
, marketing manager for LightScribe.
"With the new system software enhancements, customers can now burn LightScribe CDs and DVDs with even better results."
Source:
Press Release