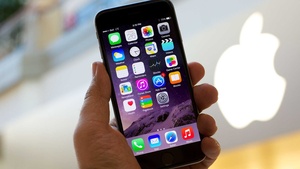 Apple Inc.
has invited the UK press to an event on September 18th. While the company is expected to give details on the European
iPhone
launches, it declined to comment. It's invitation reads,
"Mum is no longer the word."
In Germany,
T-Mobile Deutschland
, along with France's
Orange SA
and Britain's
O2
have reportedly signed exclusive deals with Apple Inc. to distribute the iPhone in their respective countries.
While no details of the deals have been made public officially, the operators reportedly agreed to give Apple 10 percent of the revenue they generate from the sale of voice and data services for the device. Apple recently cut the price of the 8GB iPhone model in the United States to $399 from the previous $599, making it affordable to more consumers but angering early adopters.
To sooth tensions, Apple has offered $100 store credit to early adopters who paid the full $599 for an iPhone. A recent article in Mobile Magazine claimed that the European iPhone will include 16GB internal storage and support for 3G data connections. The site cited a leaked T-Mobile print advertisement which also said the iPhone would cost €499 in Germany.
Source:
Yahoo (Macworld)