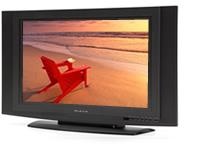 Sony Corp
,
Sharp Corp
and
Hitachi Displays Ltd
will all study technology that will significantly cut the power consumption levels of LCD televisions. The three firms are aiming to develop the technology by 2011 to tackle the growth of power consumption of LCD as the models being developed keep getting larger and larger to cut into the once-plasma-dominated market for larger screens.
The study aims to reduce the power consumption to half of what is required today. The group will develop energy saving techniques and study LED backlighting for LCD panels. The announcement follows a move by Panasonic to reduce power consumption of Plasma televisions in order to increase competition with LCD.
Source:
Japan Today