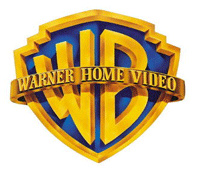 When
Warner
showed off its
Total HD
disc at the Consumer Electronics Show (CES) in Las Vegas earlier this year, it seemed to be a good short term solution for consumers while the format war is on-going. However, the discs, which are compatible with both
Blu-ray
players and
HD DVD
players, have been put on
"hold"
for the time being with no release date in sight.
In January, Warner talked about getting the discs out to consumers as early as mid-2007, but a delay pushed
Total HD
back to early 2008. Now the early 2008 release aim has been revoked and the disc has no release date.
"We're concerned that as the only one publishing on it, it would be hard to make it go,"
Warner Home Video president
Ron Sanders
told
TWICE magazine
.
There have been rumors that Warner is currently deciding to go exclusive with either HD DVD or Blu-ray Disc. While Sanders confirmed separate discussions, he seemed to indicate that the movie studio will be supporting both formats for a while and will have titles out for both during the holiday season.
"We're talking to both sides and it's crazy right now,"
said Sanders.
"We remain committed to both for the time being. We'll see how the fourth quarter plays out. The consumer is still kind of divided, and we still believe that we should offer the content in both formats. Now, we will watch the marketplace very closely, and see how it plays out, but for now we are supporting both."
Source:
Hi-Def Digest