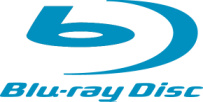 Pioneer Corp.
and
Mitsubishi Chemical Media
have announced that the pair have succeeded in creating a BD-R (Blu-ray Disc recordable) disc that utilizes an organic dye recording layer. Both the companies believe that the development will significantly reduce the development cost of BD-R discs. The development is a result of a partnership between the two companies, struck in 2004, to research write-once BD-R media with organic dye recording layer.
The technology, which is called
"Low to High"
(LTH, in groove recording), was included in
"Blu-ray Disc Recordable Format Ver.1.2"
specifications. Of course, a problem right now is that these new discs will not be compatible with any of the burners that are currently on the market.
The technology will help top reduce the cost of making the discs because it eliminates the need for large-scale manufacturing plant investments, and will allow older modified CD-R and DVD-R manufacturing equipment to be used as part of the process.
Source:
CDRinfo